Traders of the Lost Art – House of Manannan 
Grateful thanks to Nicola Tooms of Manx National Heritage who curated the Traders of the Lost Arts exhibition  at the House of Manannan and who gave us a very interesting look at the background to the exhibition and of how Manx National Heritage works. Gura mie mooar ecksh dy jarroo. You can read more by clicking here.
Gyn Cohaglym Celtiagh Eddyr-ashoonagh – 2022 – No International Celtic Congress!!!
The Irish branch regrets that the International Celtic Congress it was to have hosted in June will not now be going ahead. There may be something online, but nothing has yet been decided on it, so watch this space!
Laksey trooid ny Bleeantyn – Laxey through the Years 
Gura mie mooar ec Jack Kaighin for his presentation about the development of Laxey through the years. There has been a strong Cornish connection with the mining industry in Laxey, still recognised with the flag of St Piran being flown in the village today. Jack showed us the importance of mining in the area, but even whilst mining was at its height, tourism was developing, particularly with the involvement of Robert Williamson. Grateful thanks to Jack for a very interesting presentation, which you read more about here. 
Eeastaght Phurt ny Hinshey – Peel Fishery
Saturday 5th March – Gool Peran, St Piran's Day!
Gura mie mooar ec Marion Keelan and Ian Coulson for their presentation about their family connections with Peel's fishing industry, which you can read about here.
Many of the illustrations were taken from the excellent book written by Marion's mother, Joan Lace (nee Moore), and there were a number of members of the Moore family present to enjoy the presentation. However, it was by no means just a family affair. There were pictures and reminiscences of people who worked for the business, against a backdrop of Peel and the wider fishing industry. It would be well worth making the book available more widely, and it formed the basis of a really interesting presentation.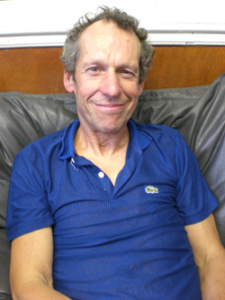 Purt ny Hinshey veih mulleeyn ny thieyn – Peel from the rooftops
Gura mie mooar ec Stewart Bennett for his excellent presentation on Saturday 5th February of Peel from the rooftops (read about it by clicking here).
A full house thoroughly enjoyed Stewart's images and particularly what he had to say about them, with added contributions particularly from Ian Coulson and John Dog.

Chloe Woolley, yn Greinneyder Kiaullee (the Manx Music Development Officer) to Culture Vannin produces an excellent monthly overview with copious illustrations of what's happening in the Island's music and dance scene, together with interesting pieces of research and a transcription of a tune. To read the latest edition of Kiaull Manninagh Jiu, click here.
Screeuyn naight Banglane y Chorn – Cornish Branch Newsletter
The latest newsletter of the Cornish Branch can be read by clicking here.
Len Sheppard, the Vice-Chair of the Cornish branch, prepares the newsletters to promote the Congress and work of the various branches to a wider international audience. He asks for material for inclusion to be sent to him at associationcornishheritage@gmail.com.
Nyn Mwooise da Margaret Patricia Crellin – Our thanks to Margaret Patricia Crellin 
The Manx Branch of the Celtic Congress has received a generous bequest from Margaret Patricia Crellin, who passed away in Noble's Hospital in January 2021 at the age of 91. She was sister to George Crellin of Fiddlers Green, Andreas and a relative of the late John Crellin of Close-e-Kee.  Margaret spent some years in Australia but always loved things Manx. She learned the Manx language by getting sets of tapes sent out to her. In addition to her bequest to the Celtic Congress, she also made one to Yn Cheshaght Ghailckagh, with which John Crellin has, of course, been so closely associated for many years.
Failt erriu gys Banglane Manninagh y Chohaglym Celtiagh
Welcome to the Manx Branch of the Celtic Congress
Eaghtyrane: Brian Kerwin
Lhiass Eaghtyrane: Stewart Bennett
Patroonyn: Clare Christian OBE; Hazel Hannan
Screeudeyr Onn: Bob Carswell
Tashteyder Onn: Bob Carswell
The International Celtic Congress is held annually to perpetuate the culture, ideals, and languages of the Celtic peoples, and to maintain an intellectual contact and close cooperation between the respective Celtic communities.
The Celtic Congress was founded in 1917, though its antecedents go back some years before that, in order to promote the knowlege, use, and appreciation of the languages and cultures of the six Celtic countries. National Branches of the Congress meet in an International Congress each year in order to help further these aims.
Bob Carswell
Gura mie mooar ec Nicola Tooms – grateful thanks indeed to Nicola Tooms for giving […]
Bob Carswell
Jack Kaighin took us on a wide-ranging tour of Laxey that started with an image […]
Bob Carswell
The presentation by Marion Keelan and Ian Coulson began with scenes of fishing boats under sail, the […]